People and
talent
Correos is one of Spain's largest employers, and the leader in logistics and public services. To continue in this position we need people like you, who can help us facing new challenges.
Public calls for employment
If you would like to be part of Correos, in this space you can find information on current job openings and employment pools, and register for the processes that you are interested in.
Fixed staff call 2019

Call for permanent job positions for operational categories.

For further information, consult:

PROCESS INFO

SELECTION SYSTEM, MERITS AND PROGRAM

MODIFICATION OF THE CALL

INTEGRATED INFO 2019 CALL

2º DEVELOPMENT: APPLICATIONS AND OFFER OF JOBS

ADDENDUM TO ANNEX II – CALL 2019

CONSULTATION NOTE OF ADMITTED AND EXCLUDED APPLICANTS

INFORMATION FOR CONSULTATION OF ADMITTED AND EXCLUDED PERSONS

ACCESS TO THE CONSULTATION OF ADMITTED AND EXCLUDED PERSONS
Why work at Correos
More than 52,000 employees work at Correos. Apart from offering a quality service, these people are concerned about making this company an extraordinary place to work, where everyone can get ahead and add value to the company. We are currently working on projects that encourage the creation of inclusive and diverse environments, in which digital transformation becomes a central element. We are committed to work environments that facilitate the integration of people who, supported by the best management and training tools, allow employees to continue to grow and build a career development plan.
We promote talent and provide the necessary tools to enhance it.
Join our team and manage your profile in our Talent Community
What Correos can offer you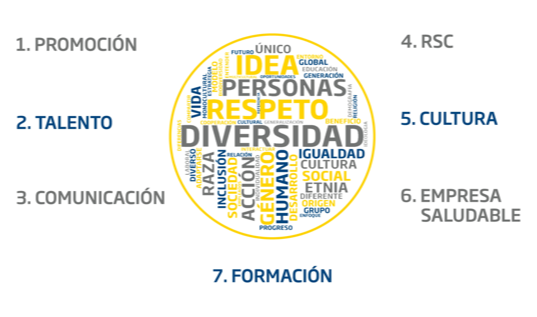 Correos is a diverse company by its nature, hence its commitment to all dimensions of inclusion and diversity.
The actions that we carry out across the board, so that employees can develop their career in inclusive working environments.
Our diversity plan organises most of our initiatives around seven core areas of action.
Correos is firmly committed to ongoing training. That's why we support our employees with initiatives designed to foster their self-development, anytime and anywhere, through different innovative learning solutions, with training and development itineraries, and individual training plans.
Our methodology combines different learning solutions through a mix of face-to-face activities, the use of new technologies and gamification, ('I Am Digital' project) as well as on-the-job training.
You will find our wide range of courses in our online campus, virtual learning environments, mobile devices, webinars, online and offline conferences, among others.
Training will be your ally to achieve your professional goals.
We seek to make a mark in society through a 5-year collaboration with the National Institute of Qualifications (INCUAL) by contributing to the development of the professions linked to the main positions in our organisation, within the framework of logistics and e-commerce contributing our know-how and confirming our commitment.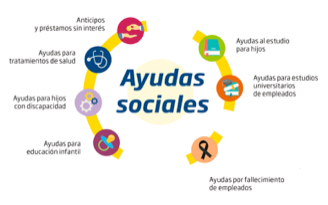 Social assistance
At Correos, we provide employees with a number of financial and social benefits to help with the costs of certain medical treatments and university studies, as well as other grants for the children (early childhood education, studies, and assistance for disabilities).

Correos special promotions
If you are a Correos employee, you can enjoy a wide range of offers and discounts, through more than 400 agreements with different brands. Check our portal for all the advantages and benefits we offer you as an employee.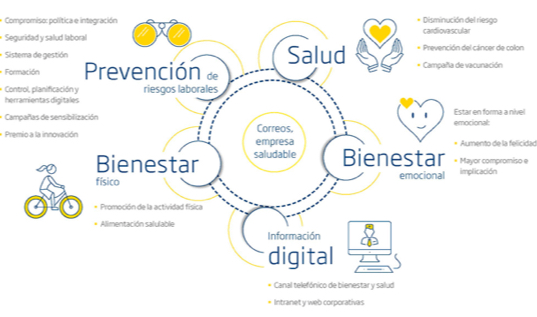 The Healthy Company project is Correos' strategic commitment.
It seeks to improve both working conditions and aspects related to general welfare, through the involvement and participation of all.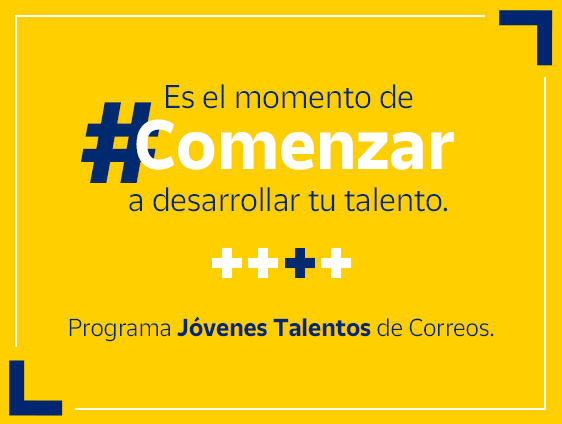 Young talents #Comenzar
Correos continues to be committed to training young people through Correos Young Talents – JOVENES TALENTOS -initiative. This is an internship programme aimed at students of all qualifications of higher education, university and master's degree courses.
Our programme serves as a professional launch pad for students with the greatest potential who want to kick start their career.
For further information about this programme or to find out how to sign up, access our Talent Community.
#Comenzar
---
Internal processes
If you want to work for Correos, you can find information about the calls in course in this area, as well as sign up for the internal promotion and provisioning processes that interests you.
Manage your profile – Access our Talent Community

If you already work for Correos and want us to take you into consideration for potential professional development opportunities, you will be able to access our platform from our Talent Community area, where you can get more information about Correos as well as register for the first time in eTalent, or access your profile if you have already created one.

We want to continue
growing with you!